Rolling out the red carpet again, finally!
It's not the Capital City Film Festival without our Red Carpet Premiere Party — so, DRUM ROLL PLEASE!
Pull those party outfits out of the back of your closet and celebrate CCFF 2022 with us at our Red Carpet Premiere Party on Friday, April 8, 5:30-7:30pm at Ellison Brewery's REO Town location! Come hang out with filmmakers, musicians, artists, and our Lansing community (eek, so excited to see you all) as we kick off our 10-day festival.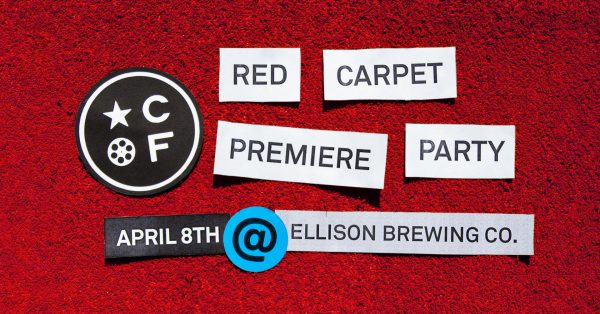 We're unbelievably excited to see all of your faces and gather with you! The world is a bit, you know, *gestures vaguely* right now and we recognize it's a little weird to party. We'll be donating $5 from every Red Carpet Premiere Party ticket to two great organizations to help folks in our community and a bit further away: Refugee Development Center and Direct Relief.
There are 3 ways to attend the Red Carpet Premiere Party:
1) Purchase a $15 ticket to the Red Carpet Premiere Party at bit.ly/CCFF2022passes
2) Buy a $50 all-access pass (includes admission to all film screenings, concerts, and parties during the festival) at that same link!
3) Volunteer for a shift during the festival! To volunteer, contact volunteers@capitalcityfilmfest.com
Questions? Contact us at info@capitalcityfilmfest.com or 517.483.4058. See you on the red carpet!