Interview: Zoos of Berlin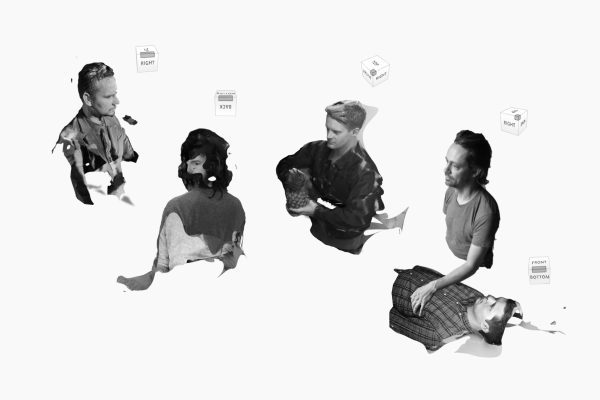 Formed in 2006 by vocalists Trevor Naud and Daniel I. Clark, along with drummer Collin Dupuis, keyboardist Will Yates and guitarist Matthew Howard, Zoos of Berlin sound touches on glam, jazz, Afrobeat, post punk, krautrock and more. The band operates a Detroit studio helmed by Dupuis (whose recent mixing credits include Angel Olsen's My Woman and Lana Del Rey's Ultraviolence), and is now celebrating the release of their third LP, Instant Evening.
We caught up with Trevor Naud to learn a bit more about Zoos of Berlin and get you even more stoked to see them live at CCFF 2017.
How would you describe your sound to someone unfamiliar with your music?
We are fond of classic songwriters like Robert Pollard (Guided By Voices), David Bowie, Tom Waits and The Beatles. I think we are always looking to incorporate a good pop hook here and there, but never want to be too obvious about it, at the risk of coming off like a straight-up pop band… which, truthfully, when you look at the body as a whole, we are not.
To anyone unfamiliar with our music, we ask that you listen to each song at least twice before you decide not to like it. But maybe that's a tall order? Most people get lazy and just say we sound like David Bowie. Not a bad comparison. If only we were that good!
Who are some of your influences?
Collin, our drummer and engineer, is a massive Elvin Jones fan. We all really like Michael Nyman's early soundtracks for Peter Greenaway films. We love Ennio Morricone and Alessandro Alessandroni (RIP). Love Talking Heads. Wire. Guided By Voices. Arthur Russell. And the folks mentioned above.
What's the best advice you've ever been given as an artist?
Never stop making things.
What inspirations outside of music have an impact on your music?
Definitely visual art. But life events, too. I think we all draw plenty of influence from our personal lives and the situations we're in.
What's next for Zoos of Berlin?
We're working on a new record. We have about 22 songs tracked and it tastes very, very good!
Catch Zoos of Berlin live on Thursday, April 6 at The Avenue! Event details: http://bit.ly/2odVx0P