Interview: Small Parks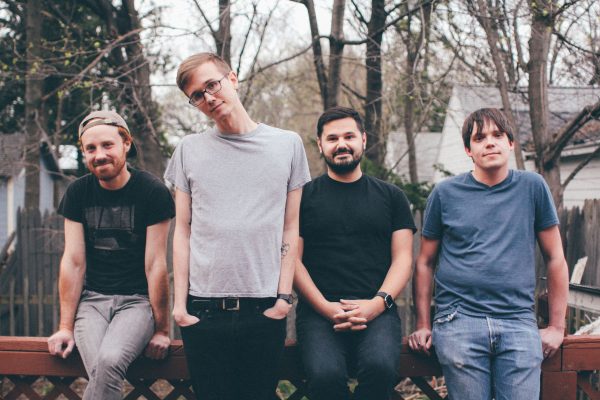 A few friends getting together to write some songs is not an unusual story. And while lineup changes, stagnancy, and moving apart are often the death-knell of these friends turned into bands, that hasn't been the case for Lansing's Small Parks.
In fact, the opposite is true. 2016's Honest Light is Small Parks' first full-length album, and the result of four years of songwriting. We had the chance to chat with the group in anticipation of their CCFF performance (for the second time!) alongside Stef Chura, Peter J Hochstedler and Lucy on Friday, April 7 at The Avenue.
How would you describe your sound to someone unfamiliar with your music?
I think of us as a band in that emo/punk wheelhouse. We don't really do any of the twinkly guitar stuff associated with a lot of emo, though. More Saves the Day or Superchunk kinda vibes.
Who are some of your influences?
I think each of us has a pretty broad set of influences, but we definitely share some. Motion City Soundtrack and Death Cab for Cutie are a couple of those. We're also inspired by a lot of current artists: The Sidekicks, The Menzingers, Weatherbox – things of that nature.
What's the best advice you've ever been given as an artist?
Honestly, most of us have been playing in bands for close to 10 years now. We've gotten pretty savvy, and we've learned not to take anything too seriously. We've learned that playing a gig to five people isn't the end of the world, and to give those five people watching everything we have.
I think as artists we're always learning about ourselves and those around us. Just being respectful to your community is another great idea to live by.
What inspirations outside of music have an impact on your music?
Loved ones, mostly. Situations and experiences. I (James) have always tried to make sure a piece of myself is in every song I write, even when I take some liberties as an artist. I like being honest, and I like writing about the things I've experienced.
What are you working on currently / what's next for you?
We're getting ready to work on some new music over the next few months, and play some more shows as well! We just wrapped up a short tour that went really well, and we're looking to get back out and playing more shows. We haven't worked on new music as a band since our album came out last year, so it'll be very exciting to bring the concepts and ideas we've been working on individually to the band, and to see what happens.
Event details: http://bit.ly/2mTDoWg