House of More Schedule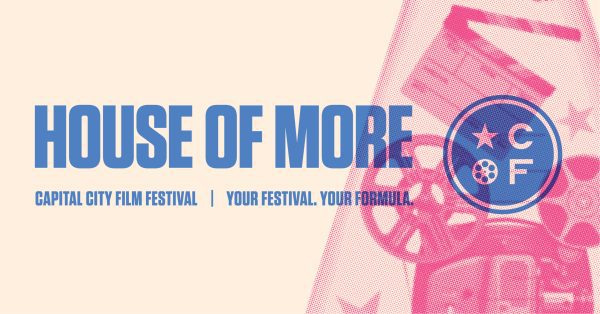 The Capital City Film Festival's House of More schedule is here! Come explore the video art exhibition featuring immersive experiences and live electronic and experimental performances highlighting emerging artists.
Taking principles from Laboria Cubonik's Xenofeminist Manifesto [XFM] and black feminist critical theory, House of More will explore how women, LGBTQ, and gender-non-conforming individuals within art and the world explore technology to change the future. Curated by Crystal Gause.
FREE and open to the public:
Friday, April 12: 7pm-12am
House of More Opening Night soundtracked by BLVCK ICE 8pm-12am
–
Saturday, April 13: 1-11pm
Live performances by

Wing Vilma

wsg/ Normandd 7-10pm
–
Live performances by

Lu Fuki and Divine Providence

wsg/

Pete Jon

3-6pm
–
–
–
Wednesday, April 17: 1-6pm
–
Thursday, April 18: 1-6pm
–
Live performances by

River Spirit

wsg/ Mel N 7-10pm
–
Saturday, April 20: 1-6pm
–
Sunday, April 21: 1-6pm
Live performances by

Jes Kramer

wsg/

Sophiyah E.

3-6pm
The Robin Theatre | 1105 S Washington Ave, Lansing, Michigan 48910
The House of More at the 2019 CCFF is supported in part by the First Impressions Grant Program funded by the City of Lansing and administered by the Arts Council of Greater Lansing.