CCFF 2021: Drive-in & Walk-up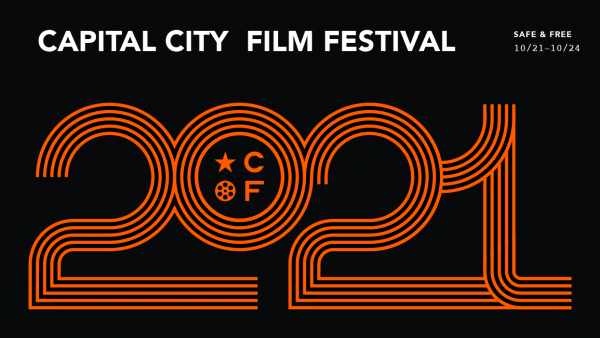 We're pumped to share the schedule for CCFF 2021, happening THIS WEEK (yeah, you read that right) in Downtown Lansing. We had the highest hopes of having a "normal" festival in 2021, but we're channeling that energy into a kick-ass drive-in style event, October 21-24. Cozy up in your car or bring lawn chairs (and probably lots of blankets because fall is finally here) and join us for a long weekend of short and feature films! Oh, and did we mention it's FREE? Here's what's going down:
WHERE: 
231 S Capitol Ave, Lansing, MI 48933 (corner of Capitol and Washtenaw, across the street from Knapp's Centre).
WHEN: 
Thursday, Oct. 21-Sunday, Oct. 24., 2021.
Each night, we'll have feature length films and blocks of shorts beginning at 7 p.m. and 9:30 p.m. You can check out the full schedule for each day, including more specific film details, here: https://capitalcityfilmfest.com/schedule
Other things you're probably wondering:
Parking is free! Estimated capacity is 50 cars.
A radio station will be available for audio in your car (so you can keep the windows rolled up).
Exterior speakers will be available for walkers/attendees who bring chairs and blankets.
A couple of important notes:
These films (in general) are of adult themes and adult language.
While these drive-in films are outdoors, we do recommend a mask anytime you're near other festival-goers and encourage you to follow social distancing guidelines.
Don't worry, we're keeping our hopes ultra high for 2022, and are planning to have a full-on "normal" festival in the spring. Stay tuned, and thanks for your ongoing support!
See ya at the drive-in!