CCFF Celebrates 10 Years, Announces 2020 Opening, Closing Night Films
LANSING, Mich. — Today, the Capital City Film Festival announced its 10th annual event and the first Michigan screening of the highly anticipated film FLINT: Who Do You Trust? Named one of the 25 coolest film festivals in the world by MovieMaker, CCFF celebrates artists from around the world by showcasing independent films, live music, interactive media and more. The festival also announced its opening night film, Once Upon a River, another selection with strong Michigan roots.
CCFF 2020 takes place April 9-18 at venues throughout Lansing. Select events are open to the public, free of charge. General admission to film screenings is $5, and concerts range from $5-$15. The $50 all-access pass grants admission to all film screenings, concerts and parties. Passes can be purchased here.
"We are thrilled to see the 10th year of this eclectic festival that brings families from all over Michigan together to celebrate art, culture and community right here in Lansing," said Andy Schor, mayor of Lansing. "It's a great opportunity to enjoy award-winning films, live music and activities with family and friends of all ages."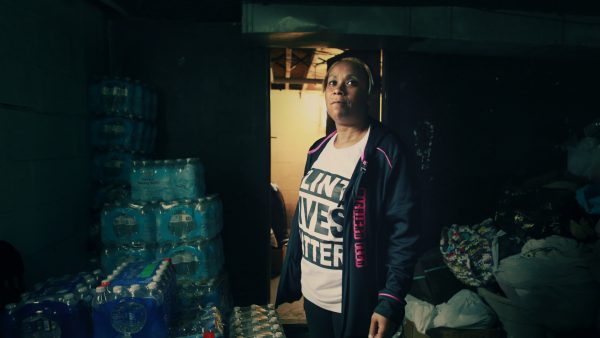 CCFF's 2020 closing night film, FLINT: Who Do You Trust?, chronicles one of America's most infamous pollution disasters, shedding light on the devastating variety of stories of people affected by the Flint water crisis. Directed by Scottish filmmaker Anthony Baxter and narrated by Emmy-winning actor Alec Baldwin, the film calls attention to the crisis itself and the enduring issues of partisan politics and environmental resources. Cameras began rolling at the height of the crisis in 2015, with the documentary spanning the entirety of the story. CCFF will be the film's Michigan premiere, serving as the festival's closing film with the director and producer in attendance.
"We are honored to debut FLINT: Who Do You Trust?, a film that tells a necessary and impactful story with a strong Michigan connection," said Dominic Cochran, co-founder of CCFF and co-director of the festival. "As we celebrate 10 years of the festival, we continue to strive to bring internationally acclaimed films that will resonate with those throughout our state, and beyond."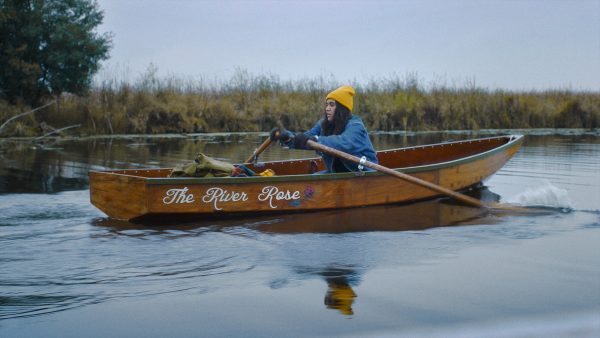 The festival's opening night film, Once Upon a River, is based on a best-selling novel by Michigan native Bonnie Jo Campbell. The story is set in rural Michigan and has familiar scenes of Michigan's natural beauty, giving prominence to characters from tribal communities. Once Upon a River has been featured in more than 25 festivals around the country and has won multiple awards including best directing from the BendFilm Festival and Boston Film Festival in recognition of Director Haroula Rose, and best film from Tallgrass International Film Festival. CCFF will also serve as the opening film's Michigan premiere, with the director and book author in attendance for opening night.
New this year, CCFF is launching the Capital City Film Festival Poetry Project, directed by CCFF's poet-in-residence, Nancy DeJoy. The program will engage 20 local poets to reflect on and respond to the festival's films and events, enriching the ways CCFF inspires the community. The call for poets is open through March 5.
"This is a wonderful opportunity for Lansing's writing community to come together and take a deep dive into the stories, art and culture the film festival presents," said Nancy DeJoy, poet-in-residence.
The Fortnight Film Contest, CCFF's competition for teams of amateur, student and professional filmmakers, is currently accepting registrations. The contest officially begins March 19, with films due April 2. Entries are judged by a panel of professional filmmakers and film lovers, and the top films will be shown during the festival and win $5,000 in cash prizes.
Festival venues, live music artists and film schedules will be announced in the coming months. Stay tuned!