CCFF 9.5 Drive-in/Walk-up Weekend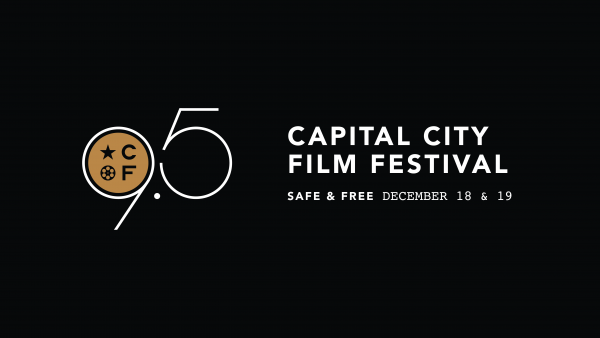 Two hundred and sixty-five *short* days ago, we made the painful decision to postpone the much-anticipated 10th edition of the Capital City Film Festival. Back then, we thought we might be able to gather somewhat as normal in the summer. SEVERAL DRAMATIC PLOT TWISTS LATER: oh hai December!
We've spent much of the interceding time hatching a plan to share at least the highlights of those painstakingly curated 100+ films with you before 2020 ends. So here's the deal: We're bringing a selection of films to downtown Lansing for all to enjoy, drive-in movie style.
Get cozy in your car and join us for two nights of short and feature films! On Friday at sunset, we'll kick things off with a sneak preview of the massive scale projection mapping installation—planned to officially debut next spring—on the entire 14-story facade of the downtown Comerica Bank Building, followed by drive-in festival films in the area between the Knapp's Building and the Cooley Temple Building. We'll pick right back up on Saturday evening with several more blocks of riveting films.
Mark your calendars and stay tuned for precise location details and film announcements coming soon!