2020 CCFF Poetry Project
Capital City Film Festival is excited to announce this year's Poetry Project, directed by CCFF's Poet-in-Residence Nancy DeJoy. The program will include area poets who will respond to the festival's films and events, enriching the ways in which CCFF inspires the community. This new initiative is generously underwritten by Redhead Design Studio.
The Poetry Project will call for 20 local poets who will be asked to respond to a CCFF feature film or collection of short films through poetry. Poets will be required to attend a training session on how to respond to film as a medium using a form of ekphrasis poetry that has been adapted for film. Ekphrastic poetry was originally developed to respond to a painting or sculpture in ways that amplify its meaning, and more recently was expanded to include interpretive responses to scenes. Following their selected film, each poet will have 24 hours to write a poem that responds to the work.
Poet-in-Residence Nancy DeJoy will then write a long-form piece using the individual poems. In addition, she will write and present an original poem that captures the spirit of CCFF, expanding on the elements of film, music, and more. The entire collection of poetry will later be published in a chapbook to celebrate the 10th annual Capital City Film Festival.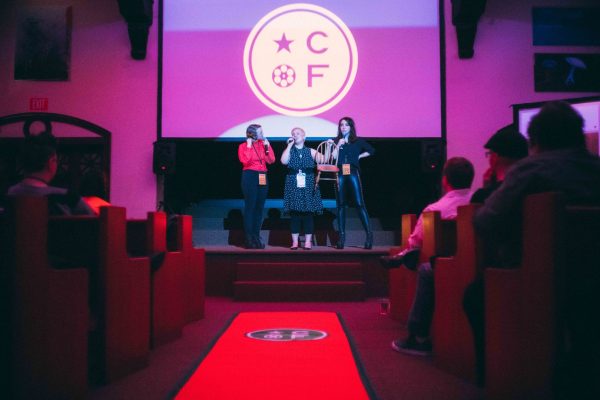 We're seeking area poets to participate in the inaugural CCFF Poetry Project! Directed by Poet-in-Residence Nancy DeJoy, the project gives local poets the opportunity to respond to films included in this year's festival. Chosen poets will receive a full festival pass and a $50 stipend, and will be required to attend a workshop in responding to films poetically on Saturday, March 14 from 1-4 pm at the Lansing Public Media Center. Refreshments will be provided.  The call for poets is open through March 5, 2020. Please submit the 2020 CCFF Poetry Project form to be considered.